Best of Food: Six of our Most-Loved Atlanta Dishes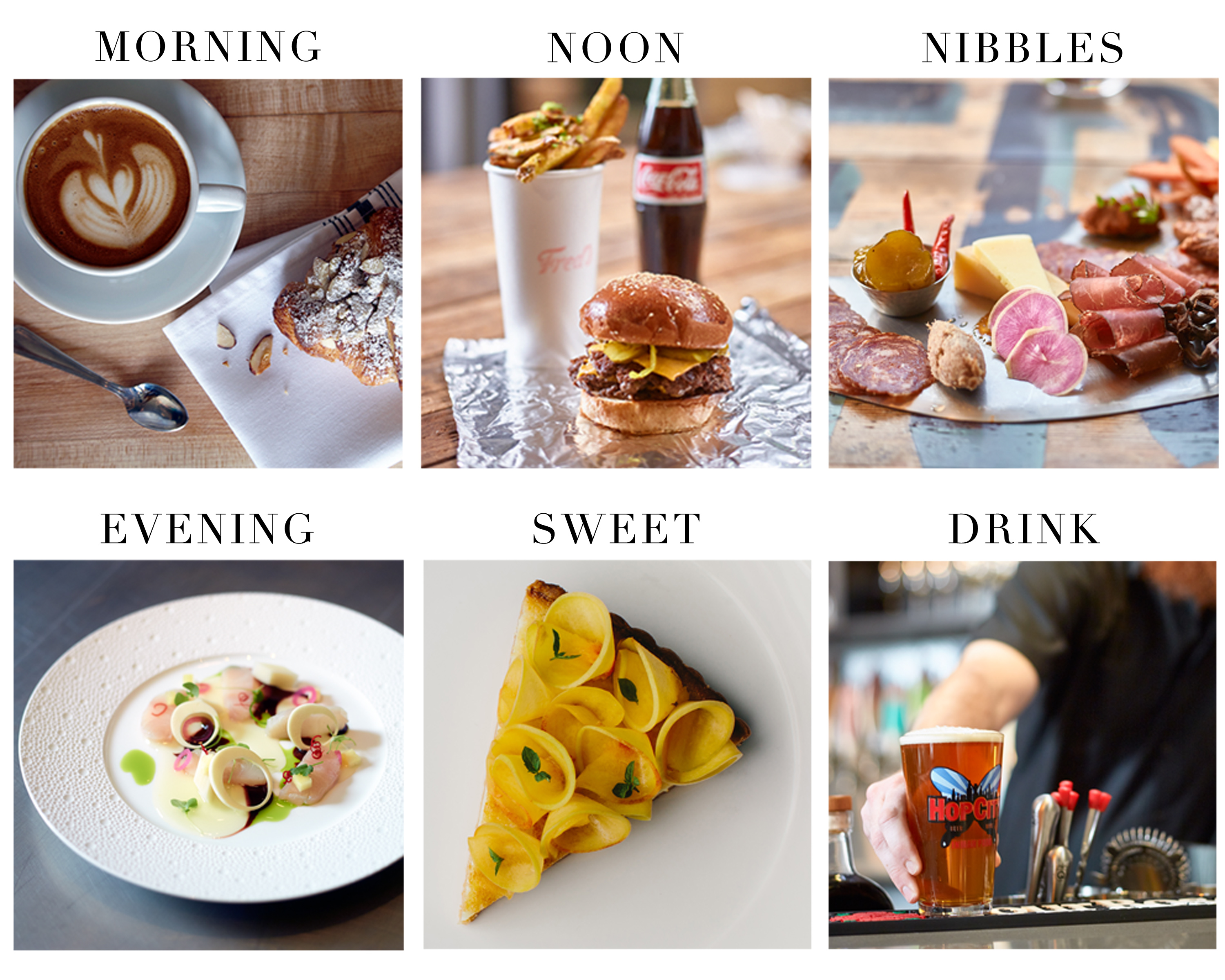 Our favorite local dishes of 2015—and when to eat them. 
MORNING: Begin the day with a flaky almond croissant and and coffee from Cakes & Ale Café in Decatur. Cozy up in one of the cafe's in-house tables or, on busier days, grab your breakfast to-go.
NOON: Strolling Krog Street Market's culinary lineup is a must for any foodie. For a quick lunch that sacrifices nothing on flavor or quality,  sample the highly praised burgers, fries and cheesesteaks from Fred's Meat & Bread.
NIBBLES: For an afternoon pick-me-up, snack on seasonally driven—and beautifully prepared— charcuterie platters from Kevin Outz's debut restaurant The Cockentrice. Build your own and select from a mouthwatering lineup of meats, cheeses and extras such as bacon butter and pork pâté gelée.
EVENING: Food and art go hand in hand at Chefs Gerry Klsakala and Christopher Grossman's fine-dining concept, Atlas. The restaurant's walls are adorned with artwork by masters such as Picasso and Van Gogh, and its menu is  equally as impressive, featuring elegantly prepared, decadent dishes such as the lightly cured yellowtail hiramasa, pictured.
SWEET: Acclaimed chef Anne Quatrano's new dining concept, Little Bacch, feels like a priceless secret, tucked underneath Star Provisions and Bacchanalia and boasting old-world allure and finely crafted Continental cuisine. Be sure not to overlook the seasonal dessert menu, featuring dishes such as the buttermilk tart, which looks (almost) too pretty to eat.
DRINK: Finish the day with craft beer, wine or a cocktail from Krog Street Market's unique bar and retail concept Hop City Craft Beer & Wine, where guests can shop for drinks to bring home or grab a libation to sip in-house. From November 30 through December 4, Hop City hosts a weeklong progressive beer dinner in partnership with Victory Brewing. A rotating selection of new Victory beers will be on tap and paired with a different dish from one of the market's culinary tenants each day.
Photography: Lauren Rubinstein, David Christensen, Andrew Thomas Lee